Late last night, Stanford won the women's NCAA volleyball championship in Columbus, OH.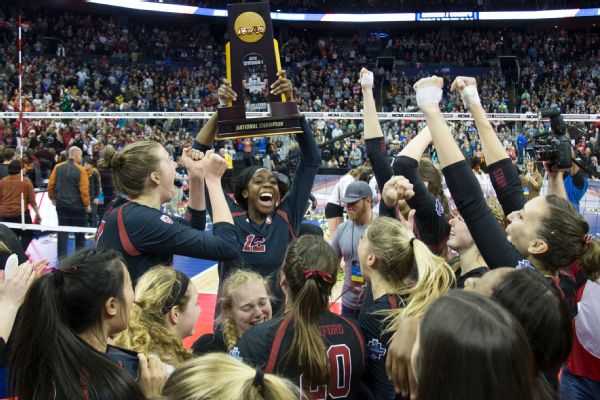 One of the best players for the Cardinal was Morgan Hentz, a freshman from Lakeside Park, KY, just across the river from Cincinnati. She's pretty easy to spot on the floor because she's a libero, a defensive specialist, and wears a different colored jersey than the rest of her team. She's also easy to spot because she's often literally on the floor making fantastic digs.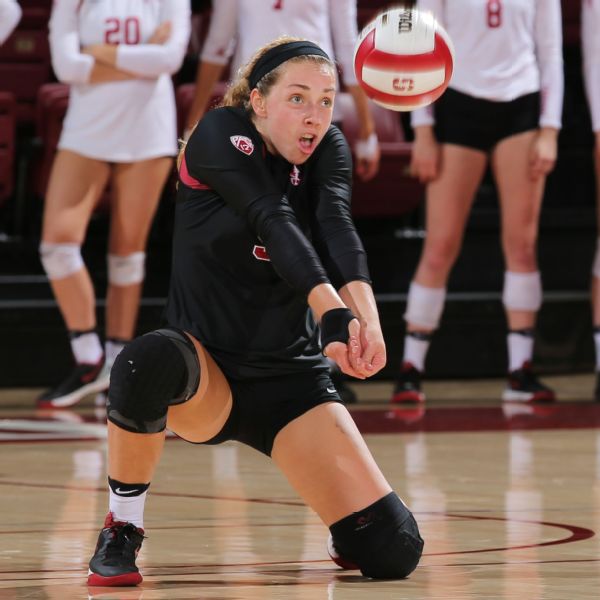 I worked with Morgan's dad Mike at an ad agency a couple of decades ago, and we've stayed in touch ever since. Mike's such a laid-back, low-key guy that if you talked to him about Morgan, you'd never realize what a superstar she is. But on last night's broadcast, the announcers were raving about her. ESPN did two player interviews after the match, one with Inky Ajanaku (great name, btw), a fifth-year senior who missed all of last year with a knee injury, and one with Morgan:
And here's some press about her. From the ESPN article about Stanford's win:
The Cardinal also had a freshman at setter in Jenna Gray, who seemed older than her years directing the team; at libero in Morgan Hentz (27 digs), who covered the floor like a tarp; and at middle blocker in Audriana Fitzmorris, who like Plummer is 6-6 and has a lot of power. She had 10 kills and contributed to the Cardinal's 12 total blocks.
From ESPN's article about the final 4 and the importance of the libero position:
"The very first play of our first practice back in August, [Hentz] dug a ball that the rest of the people went, 'Oh, my gosh. She's going to try harder than the rest of us on every play, and we're going to have to change,'" Dunning said. "She has done it every drill of every practice since then and every game. That attitude she brings is just marvelous."
From a Palo Alto online article about their win in the semi-finals:
Freshman libero Morgan Hentz, who has 84 digs in her last three matches, played a phenomenal match, getting to balls she had no right to come close to getting.
"The libero position is often overlooked but she is doing some acrobatic stuff in the back," Ajanaku said. "It's easy to be a great blocker if you only have to take up a certain part of the court and Morgan allows that for us."
And from a San Jose Mercury News article about Stanford making the Final Four with a comeback win at Wisconsin:
Hentz, who leads by example and effort, came up with a career-high 30 digs.
"Morgan, the day she got into the gym, you could tell that she was able to do some pretty special things," Dunning said. "She has amazing range as a defender, she has amazing reactions, she's very competitive, very driven. So she's just stepped in and gone hard, and made everyone on our team go harder."
I'm so happy for Mike, his wife Kerin and the entire Hentz family. Here's to a repeat next year…