Matt Berninger is a singer and songwriter, best known as the frontman for The National, a group he formed with two pairs of brothers (Bryan and Scott Devendorf, plus identical twins Aaron and Bryce Dessner). All five of them hail from Cincinnati. Matt has a new solo album coming out this Friday. You can read more about that here and here. (Sidebar of note: the album artwork was done by my friend Dale Doyle – you may remember him from this post, when he was "downsized" by the ad agency where he worked for 23 years. What a difference a couple of years makes!)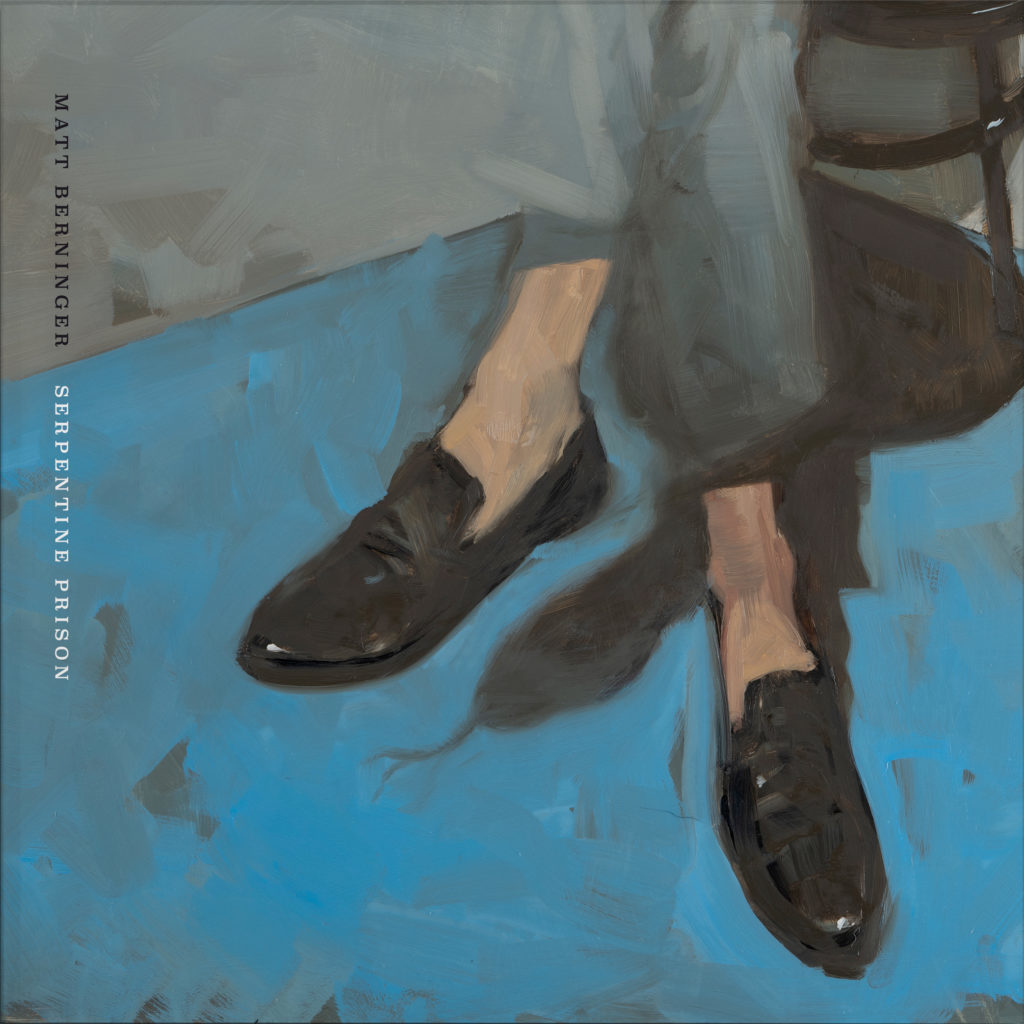 Growing up in Cincinnati, Matt tuned in to a tiny station with an even tinier transmitter, broadcasting from 35 miles northwest of the city, in Oxford, Ohio. 97X (WOXY-FM).
Nearly four decades ago, Brian Eno made a now-famous statement about The Velvet Underground in particular, and gratification in general:
"I was talking to Lou Reed the other day, and he said that the first Velvet Underground record sold only 30,000 copies in its first five years. Yet, that was an enormously important record for so many people. I think everyone who bought one of those 30,000 copies started a band! So I console myself in thinking that some things generate their rewards in second-hand ways."

Brian Eno in the Los Angeles Times, 1982. Source.
I'd like to think a similar concept holds true for 97X, where I worked for a few years in the late 80s and early 90s. The station only had about 3,000 listeners, but everyone who tuned in was a true music lover. Not all of them started a band (although Matt did), but to a person, they were folks who cared deeply, profoundly, sometimes rabidly, about the music. It wasn't just about the artists, it was about the community that formed around that music… the "tribe" in Seth Godin parlance. Many listeners grew up misfits and outcasts in "normal" society. At 97X, they found a home, a place where they truly felt like they belonged.
You hear a lot about diversity and inclusion these days – it was baked right into the station's programming. 97X ran the gamut of "modern rock" – jangle pop, punk, goth, singer-songwriters, grunge, you name it… with specialty shows for blues, reggae, dance, industrial, metal, and local music. If it was new, if it was different, it probably got played. We'd always err on the side of the listeners' ears – play it and let them decide, not us. To be a 97X fan was to be open-minded, tolerant, adventurous, liberal in the broadest definition of that word.
All of this helps explain why, more than 16 years after the terrestrial station went off the air, and a decade after the internet version died, 97X still holds a special place in a lot of people's hearts. There's a FB group called WOXY Forever. There's a monthly playlist of new music on Spotify, compiled by dedicated listeners who never lost the joy of discovery that was inculcated by 97X.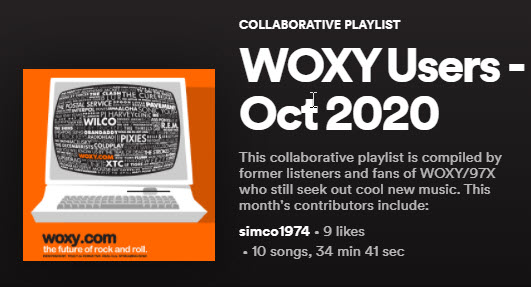 There are college professors who give speeches about it. There are listeners who have painstakingly recreated countless hours of playlists, and archived each year's "best of" and the "Modern Rock 500" (a Memorial Day countdown of the top 500 songs). It's why Dave Tellmann (who worked at 97X for a decade) and I do a podcast about 97X (shameless self-promotion: it's available on Podbean, Spotify and Apple podcasts).
The fact that Matt Berninger developed his musical tastes listening to 97X is super-cool. But I'm just as thrilled about all the other listeners who made 97X their station. We were all part of a small but mighty band… and we're still focused on "the future of rock and roll."