Last night it snowed in Cincinnati.
I mention this for a few reasons:
It's like, totally far out to get snow on 4/20, duude.
Global climate change is real.
"Last Night It Snowed" is a song by the Cincinnati band Ass Ponys. Their lead singer and main songwriter is Chuck Cleaver. He's brilliant – right up there with Bob Dylan, Leonard Cohen, Joni Mitchell, Randy Newman, Warren Zevon. I love, love, loved the Ass Ponys – still do, in fact, even though they faded into the sunset back in the early aughts.
Chuck Cleaver's lyrics can be twisted, sardonic, off-kilter… downright weird. His voice is an acquired taste. But spend some time with his songs and you'll come to appreciate his brilliance. "Last Night It Snowed" is the lead track off the Ass Ponys final studio album, Lohio. That release is a good place to start your College of Chuck courses.
Chuck's in a band called Wussy now. They're as amazing as the Ass Ponys were. Chuck and Lisa Walker, the other lead singer/songwriter in the band, have done nearly 40 livestream shows on Facebook over the past year, on Friday nights. Combined with a few shows from bassist Mark Messerly, members of Wussy are approaching 50 free shows. Each one's a gem… and a lifeline in this pandemic-cursed year.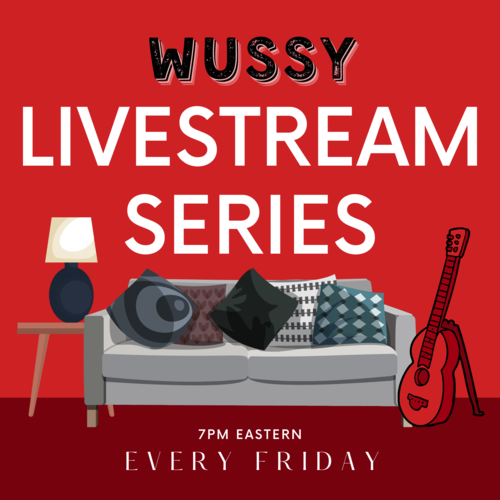 Wussy can't tour. They have a tip jar but they never mention it. They all have day jobs. If musical genius equated to cold hard cash, they would be billionaires. But it doesn't work out that way. We could focus on the cold, cruel music biz that's buried them and the Ass Ponys.
A blanket white

At least it was when it came down last night

The morning brings the rain

The blanket's washed away

Now everything turns back to grey
But instead I focus on the inherent beauty of the music. And pray that someday the world will come to appreciate it as well.