Marty Brennaman, who has been the Cincinnati Reds play-by-play radio announcer for the past 46 seasons, will step away from the mic following this afternoon's "titanic struggle" (that's a Marty-ism) with the Milwaukee Brewers.
When I was 6, my family moved from New Jersey to Arkansas… sparing me the ignominy of being one of those obnoxious fans of the Yankees or Mets. With no geographic allegiance to a particular team, I was an MLB free agent fan.
In those pre-cable dark ages of the early 70s, all we had was the NBC Game of the Week (Curt Gowdy, Tony Kubek and Joe Garagiola) and the radio. I quickly latched onto the Cincinnati Reds, also known as The Big Red Machine. Rose, Bench, Morgan, Perez, Concepcion, Geronimo… they were my heroes.
The Reds flagship radio station was — and still is — 700 WLW-AM, a 50,000 clear channel station. The station's signal covered dozens of states at night, including Arkansas. So I would tune in nearly every game. Marty joined in 1974 (replacing Al Michaels), teaming up with former teenage major league pitcher Joe Nuxhall.
Marty & Joe were the soundtrack to my baseball life. Marty's signature victory cry of "… and this one belongs to the Reds!" has been the source of thousands of smiles over my lifetime.
Marty's last call is today. They're giving away transistor radios to kids who attend, which is certainly anachronistic in the streaming media/smartphone era, but it's totally fitting for the generation that grew up with him.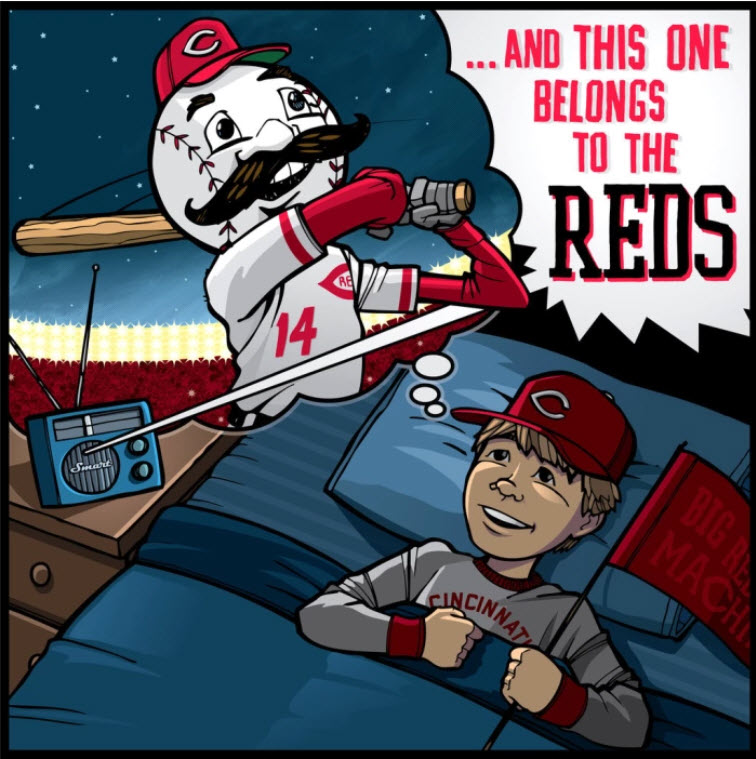 I can't attend the game (don't you hate it when work gets in the way of play?), but I'll be sure to tune in for one last party with Marty.