The weekly community newspaper in our area is thin on hard news and heavy with press releases from the volunteer PR people for the local schools and Rotary Clubs.
But I still subscribe, because each week they reprint the New York Times Sunday Crossword puzzle. As a hardcore cruciverbalist, I love trying to crack the code each week. There's something very satisfying about filling in all those blanks.
And a few weeks ago, I finally was recognized for my dedication: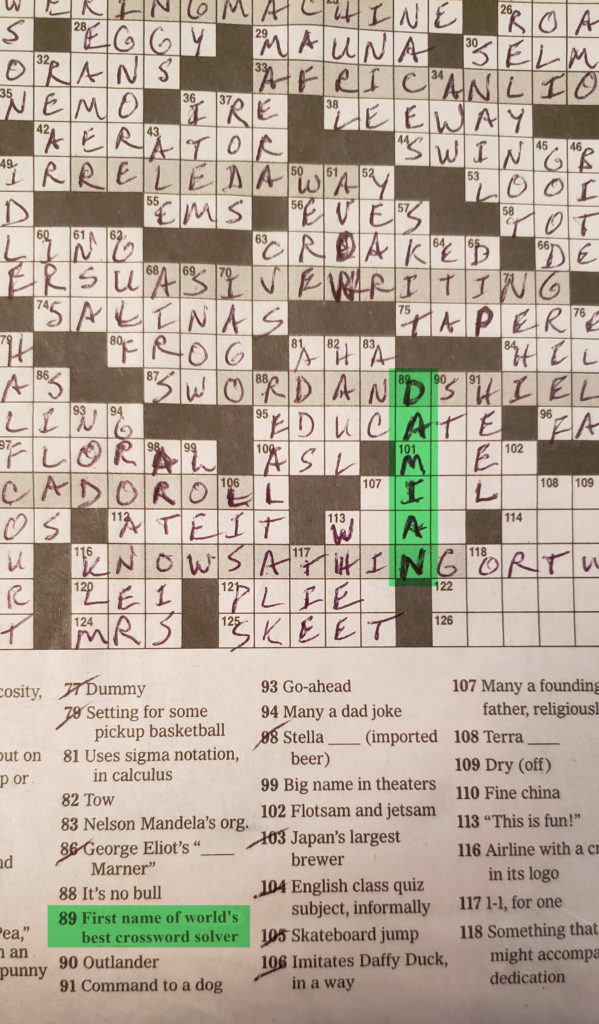 OK, sure, the clue is bogus. But a guy can dream, can't he? Here's the unedited version: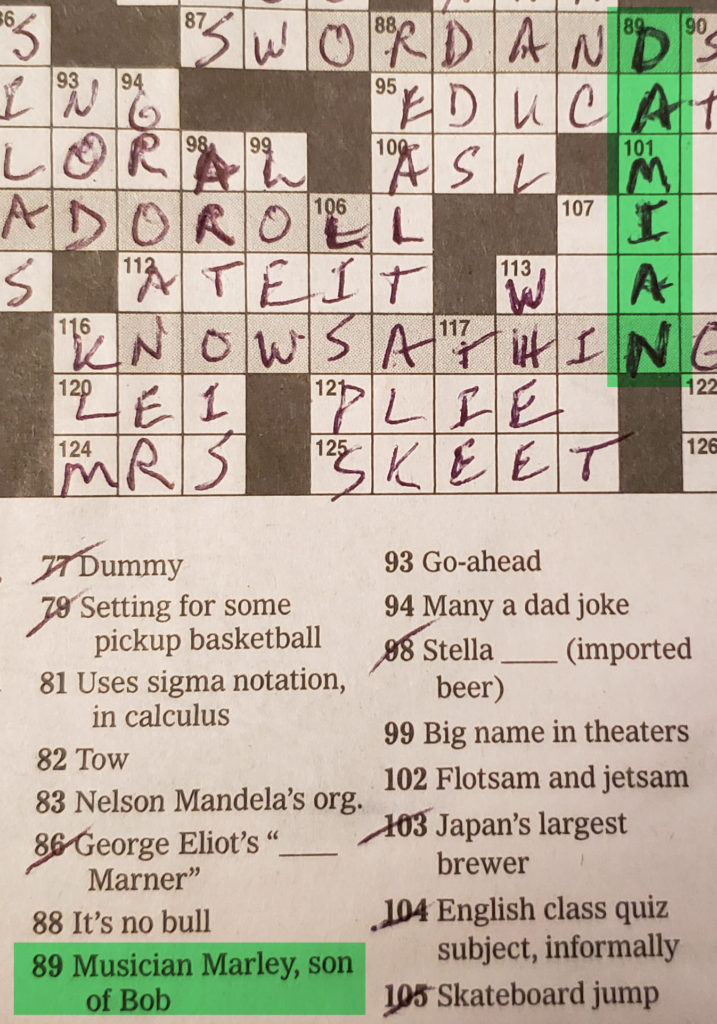 Hey, at least Damian Marley got top billing over his brothers Ziggy and Stephen!
And it's still a thrill to see my name in the NYT crossword. When I was a kid, I didn't really like my name that much because it was so unusual, and difficult for others to spell. But after meeting a million Johns and Bobs and Mikes, I started to warm up to it. It was different and weird… just like me!
Now here's "that other Damian" with some tunes for you.